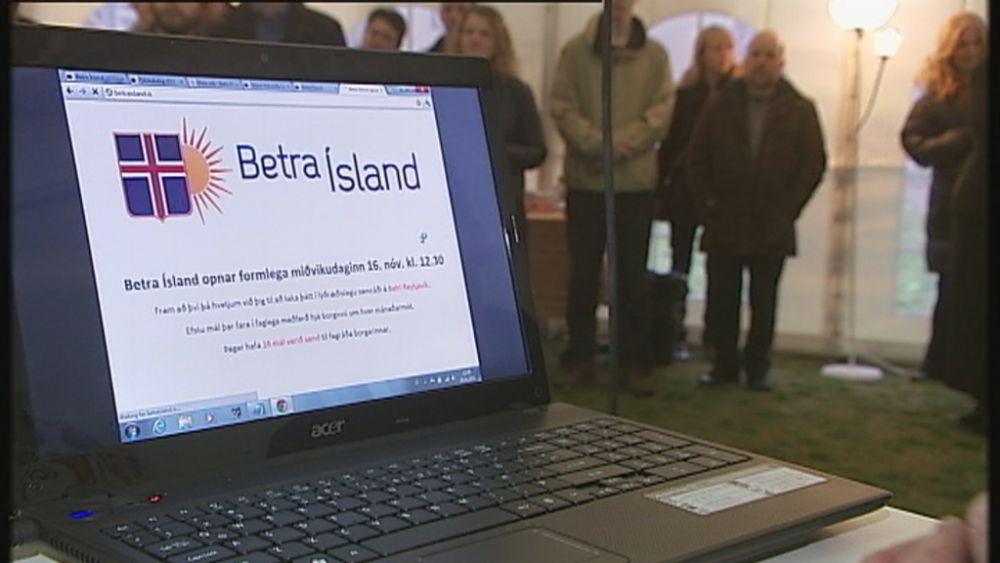 16 Nov

Better Iceland opens at Austurvöllur
The Citizens Foundation opened today at 12.30 a new democracy website called Better Iceland. Better Iceland is evolved from Skuggaþing and Better Reykjavik and has its focus on the whole of Iceland whereas Better Reykjavik focuses on the capital city. It's purpose is to connect the general public to members of parliament and to encourage good debate about the issues of Iceland and thereby to strengthen democracy.
Amongst the content of the website are all law proposal and resolution proposals that are now before Alþingi (the Icelandic Parliament) and on Better Iceland the public can now put forth their opinions and arguments for and against those issues. All speeches from Alþingi are available as individual videos and are easy to share on Facebook and other social media sites. And of course anyone can add a new priority to the website as on Better Reykjavík.
When a given number of users endorses or is against a parliamentary issue then the talking points and comments will be sent automatically in to the parliamentary process while the issue is still being debated in Alþingi. Members of parliament are of course free to take any issues coming from the public and change them into either resolutions or even law proposals.
It is our hope that Icelanders will use the website extensively because only then can it help with the administration of Iceland.
Related news (Icelandic):