Organize Online Through Ideas and Civil Deliberation
Your Priorities is an online idea generation and deliberation platform that connects governments & nonprofits with citizens. Your Priorities has been used to improve decision-making in hundreds of projects in 25 countries by over 2 million people for the past 12 years.
For more information do not hesitate to email us at citizens@citizens.is 🙂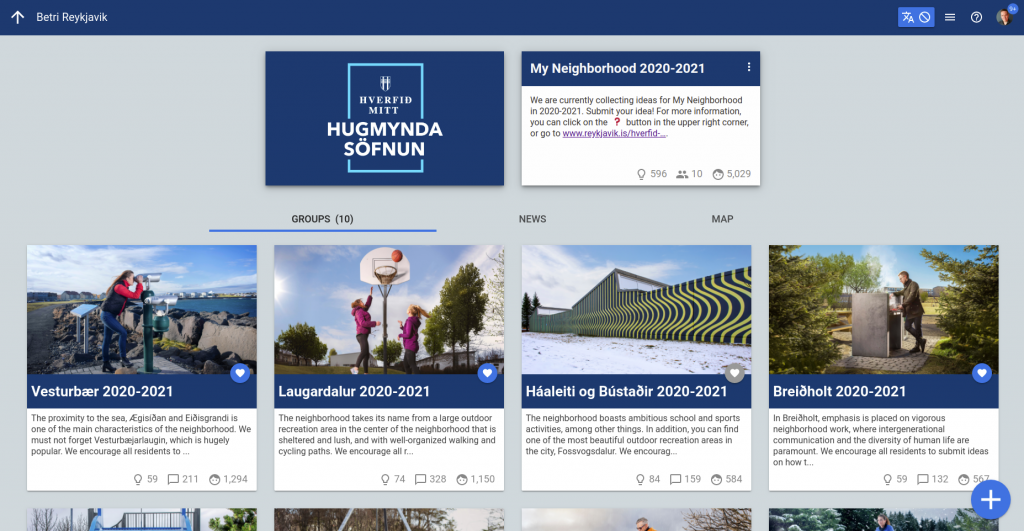 How does it work?
Users add ideas, view other people's ideas, and take part in a civil deliberation about each idea. Your Priorities can both be used in public projects in the context of including large numbers of citizens in decision-making, and also in private projects where smaller groups of people can work together remotely on ideas, deliberation and decisions.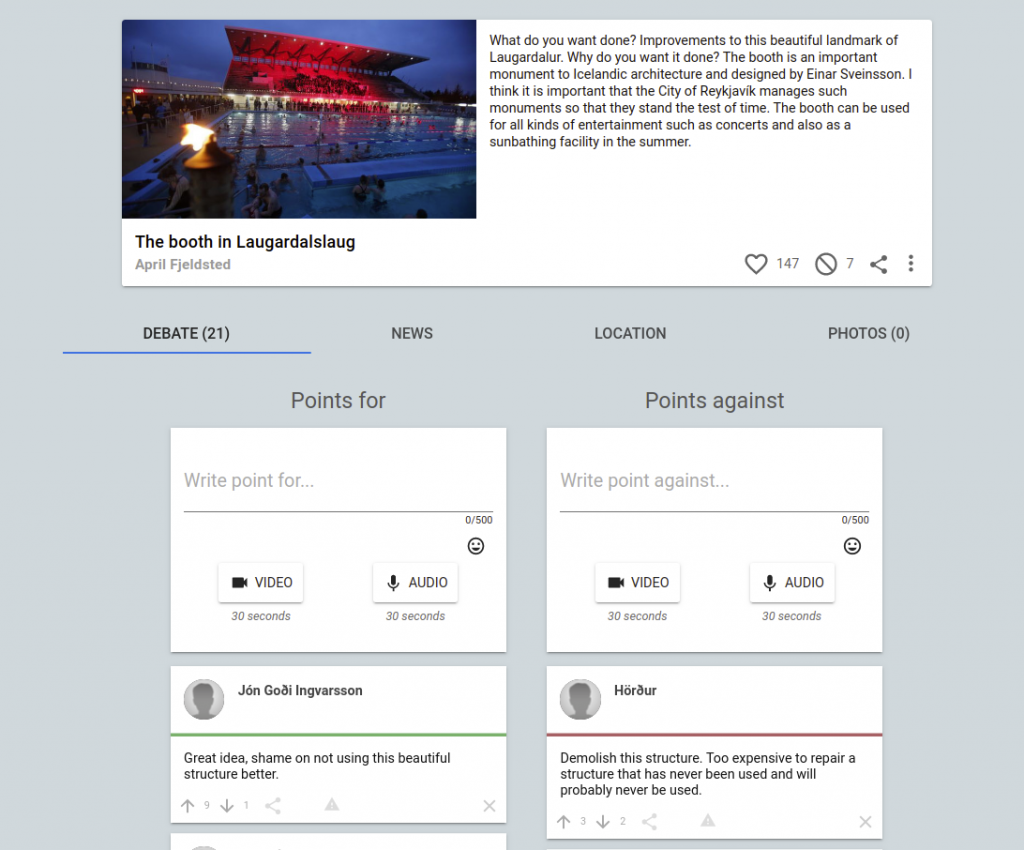 Examples of Your Priorities project types
Government policy crowdsourcing and decision-making
Schools engaging with students
Academics co-creating a masters program
Nonprofits engaging online with their stakeholders
Health authorities connecting with citizens
Political parties engaging citizens and doing internal private work
Parliament engaging citizens on community wellbeing and more
Private groups working remotely on ideas, deliberation, and decision making
Check out our Examples page for more.
We now offer free hosting and support for any nonprofit, educational & health organization.